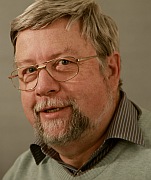 Helmut Richter, Munich
Contrary to what they look like, the articles on this website are not attempts to teach but attempts to learn. A great method for learning something is to arrange it in new ways as if one were teaching, and to proofread it from time to time. I am sharing the output with the reader who is invited to make use of it – well aware that it would be still more effective for him to start from scratch collecting and compiling the material on his own.
The book of books
The Bible, its language and its message. Most of it in English.